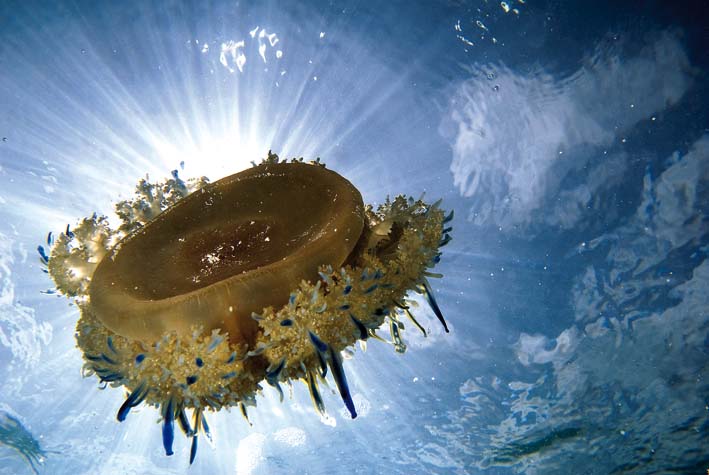 Upside-down jellyfish, Cassiopea xamachana, Cancun Mexico, Caribbean Sea.
An amazing photograph of my friend Javier Sandoval. Included in his recent book: "Beneath the Surface" Underwater Portrait of the Mexican Caribbean, which I had the privilege to design.
Winner of the "BEST BOOK DESIGN 2011 AWARD" Silver mention by a! Diseño magazine.